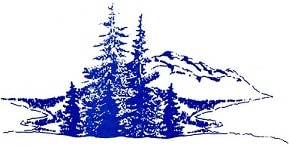 What Our Customers Are Saying
Read testimonials from our customers who purchased a vehicle from Timberline Auto Center or received exemplary customer service from the staff members in our parts department or service center.
---
2023 
Fast, friendly, knowledgeable service. Also, my vehicle was finished before the estimated time repair. ~S. King
Great customer service we highly recommend this dealership. ~G. Fjelstad
Great service. Prompt repairs. ~J. Young
Excellent customer service, attention to customer needs, no better experience any any dealership. ~D. Smith
2022
Man, I cannot say enough. My brand new jeep died at an intersection at night. The mechanic manager happened upon us and got us off the road. The next business day I had to have it towed to Timberline and he made sure it got fixed up. The price was beyond reasonable and they were all awesome to deal with! Thank you Timberline! ~C. Winebark
This past summer we were on a trip across Montana and as we pulled in to Libby we had a tire rapidly going flat. We pulled into this car dealer, they quickly pumped up the tire and sent us nearby to get a new tire. GREAT service! ~Lars-of-D
The bigger dealership that I purchased from needs to take lessons from smaller dealerships like Timberline on customer service. ~R. Ward
Quick service. ~S. Price
great customer service. ~C. Applebee
Paul, Ryan and the Timberline staff were the Best. So very helpful. I Love my Ranger. Thanks You! ~P. Polumsky
Great place to do business and friendly customer service. ~N. Gilbert
Always good service. Reasonable Prices. ~L. Shaw
2021
Had an oil change today. They found my sons wallet with all the $ he has in it. He has aggressively awful MS. THANK YOU for being so honest. He didn't even know it was missing yet!! I am so grateful to you all at the dealership. ~T. Johansen
Diagnosed the problem and fixed it. ~T. McNeil
Gary in service is awesome we have had our jeep in many times and always great service at fair price and always got back on road after multiple mishaps with deer so we could be legally drive until get fixed. ~J. Brown
Great service as always. ~K. Wickward
Great service and friendly people. I will definitely be back. They took care of my 2020 F250 tpms issue and washed my truck!!!! ~C. Campell
Wow talk about great service. Was very impressed at the honesty and advice as if they were helping there own mother. Thank you. ~T. Johansen
We ordered a new Bronco in October and it arrived the middle of January, the first one in the area to arrive! Brian Zimmerman was our salesperson & Ryan Andreesson the owner, made it the best experience we have ever had purchasing a vehicle! I'm sure the service department will be just as great when this 2021 BRONCO needs to be serviced! ~ D. Wilson
Very fast and friendly place to go. ~ L. Urdahl
2020
Going with Timberline was a great decision. Great people to work with. ~B. Girod
I would just like to say that I had a great experience. I found the truck that I wanted that was in great shape as well as reasonably priced. Also the salesman that helped me with this truck gave me his contact info for any additional questions after the sale was completed. This truck is new to me and I have had some questions about the truck. The salesman an mechanics were able to answer every question with great detail an have been very helpful. Timberline gave me a great trade in price for my truck that I traded in instead of giving me the absolute lowest value possible which some dealerships do. ~N. Monroe
Very good service. ~J. Duval
Very helpful. ~A. Broxterman
The best dealership ever!! Courteous, honest and professional. ~A. Baisa
very nice people there gave us a super great deal way better then any of the big dealerships would recommend them to anyone. ~K. Jaynes
Excellent service and great prices. ~E. Winslow
Awesome people. ~L. Lockman
Amazing dealership, incredible and knowledgeable staff, reliable vehicles! ~V. Hibpshman
Thanks Brian Zimmerman for finding the perfect car. You knew we loved the Chrysler 300, and you found us a model 2 years newer with 100,000 LESS miles. To top it off a great deal! Plus, my Chrysler, with your continued service and attention to recalls is/was a great car! Really didn't need to trade it in! Hopefully someone will enjoy our 2012 Chrysler 300 Limited! ~B. Swanson
I have purchased many vehicles and travel trailers from Timberline, and have had the pleasure of working with their sales, service, and parts departments. Brian Zimmerman and Ryan Andreessen have always been very fair with me and always make sure my needs come before trying to sell me something I don't want or need. There is no pressure from buying from these guys. Their service department is top notch. Gary (service manager) is awesome to deal with and seems to have a genuine concern when discussing concerns or when asking questions. That's pretty hard to find these days. Their mechanics seem to be very knowledgeable and I have never had an issue with their service. They are fast, and their service prices are pretty fair. The parts department has more than impressed me. Cody has never let me down yet when there's something I need. I've ordered parts for my vehicle and they were in next day. He goes above and beyond and is honest and to the point. Never a bad experience. Sorry for the lengthy review, but these guys deserve a kudos. They have always taken care of me and I will continue to purchase vehicles, trailers, etc... from them. Your customer service and attention to detail doesn't go unnoticed, and I greatly appreciate it. ~D. Breiland
2019
They did a great job on my Ford Focus. Reasonably priced, and they even washed my car. ~W. Akin
Great owners! Very helpful. ~D. Cernick
Limited encounters, repaired the tailgate on our Dodge 2500 and replaced a bad water pump. Both service included washing my pickup. And the work has been great. ~R. Mandella
friendly and helpful. ~A. Carmignani
2018
They were very nice. Sent me the car facts when I asked. Had it been a 4wheel drive I would have bought it. ~Kim
If you're looking for a fair Shake! I would recommend Timberline as a great place to buy a vehicle! Great people! ~B. Girod
This dealership is five star all the way. I contacted them numerous times trying to find exactly what I wanted, being very picky and very specific. They found my low mileage excellent shape vehicle in the exact specifications I wanted in short order; they were even good natured with me haggling them on the price. More than that they're an old fashioned dealership that values the reputation they've built and it shows. The owner actually came out personally to thank me and shake my hand when the salesman was giving me the walk through on my Expedition. With the price of rigs these days it's comforting dealing with a place that will treat you fair and honestly. ~L. Day
My family and I have purchased 31 (literally!) vehicles from Timberline Auto since 1990. The reason is you can't beat the service we have received and the family atmosphere that goes with it! They have always gone out of their way for us! ~G. Mercer
Timberline was great. I took my 2015 Ford F-150 for a Recall that I had and they fixed it really nice. The people there are so very friendly. I've known the owners since I was a kid. ~L. Miller
Great place to buy a car in Libby MT. ~J. Paradee
Finally bought a Ford. Best experience I've ever had buying a car. ~L. Crowe
We have bought all our vehicles there...Terry and Ryan treat their customers very well and the salesmen are great as well!! ~S. Shriner
OLDER
Great customer service: friendly, helpful and professional. We appreciate the quick appointment and convenient service. ~P. Iles
Paul has gone above and beyond to help with a sale that took some research and additional paperwork. ~T. Wilson
Great service in the shop. Great truck/car inventory. No pressure sales. Excellent help with financing. ~J. Dinning
Wow, what a day so far!! Busy, busy, busy!! Got my car to the dealership by 8:00, driven home by a nice young man...we talked about the huge increase in firewood this year...$160 cord to some charging as much as $235!!! Received call at 10:30, my sweet little car was ready. Picked up at my home; back to shop & price due was $35 less than quoted!!! Yay!! And, they performed a free diagnostic check!! I've been quoted $25-50 here in town to run a test. Everything in tip top shape!! Woot woot!!! Got to my car, and to my surprise, they had also detailed her!!! Talk about excellent customer service!!! Doesn't get much better than that!! Most importantly, I was treated with such courtesy & the shop was spotless!! Great job Timberline!!! Thanks Gary and crew for your superb service!!! ~K. Staydohar
Always great people. ~D. Wilkes
The person who called was polite and helpful. ~S. Gilbert
Highly recommended for your car or pickup and even your camper, great people and great atmosphere. ~N. Whiteman. 
I am totally pleased with my car and you all are awesome - you all go out of your way to make people happy with their purchase....May you all have a blessed New Year! ~R. Buttrick-Best
Great and friendly service. Trustworthy and reliable. ~W. Frampton
Thank you for a wonderful car and buying experience! ~V. McCartney
To everyone at Timberline Auto, My wife and I would like to take a moment to acknowledge the superior service and attention we have received. We recently purchased our 5th new vehicle, a new Fusion, from them. As always, it has been a very pleasant experience. We wish to recognize Brian Zimmerman for his patience, providing all the information I needed and helping me decide what I really wanted. He was outstanding. Best of all, having purchased here in the past, I am certain that Timberline's shop will take the same excellent care of my new car as they have with all of my previous purchases. Thank you all. ~D. and K. Haines
Paul, Ryan and Terry made my buying experience great. I was looking for a specific vehicle with certain options, and they were able to find the exact vehicle I was looking for. The buying process was friendly, helpful, upfront and professional. The best price around, and the best hometown customer service you can't find elsewhere else. This is the second vehicle I've purchased from Timberline, and have never been disappointed. It pays to shop in Libby! ~L. Marchant
I've done business with Timberline for many years...I've never found a better dealership, and Terry and Ryan and the rest of the crew there really knows how to treat folks...I wouldn't want to go to any other dealership and I now live about 300 miles away... ~A.G. Poff
Professional & Friendly - I would recommend Timberline for all your Auto Needs. Terrific Service!!! ~M. Todd
Great people who care about their community. Shop local. ~S. Soete
Timberline Auto Staff, We recently purchased a truck from your dealership and I have never had a better experience purchasing a truck in my life. Prior to visiting your dealership I was against going to even look at cars at any dealership simply for the fact that most of them are such high pressure and for lack of better words shady and try to convince a customer to buy something that you don't want or need. Ryan said it perfectly when he said "buying a car shouldn't be a pain is the ass". Everyone there was responsive, detailed, and extremely friendly. You guys have earned our business and referrals for life, thank you again for everything. ~C. and M. Martin
---
Disclaimer
The testimonials, statements, and opinions presented on our website are applicable to the individuals depicted. The testimonials are voluntarily provided and are not paid, nor were they provided with free products, services, or any benefits in exchange for said statements. The testimonials are representative of customer experience and appear in an unedited copy.